Country Experience: Algeria
Entreprises des Mines d'Or (ENOR) currently operate a producing gold mine in Southern Algeria.

The site is remote, and currently moves approximately 250,000 tonnes of material per month, and wished to investigate doubling this amount.
The site is located a day's drive to the south west of Tamanrasset, itself approximately 2000 km to the south of Algiers on the eastern edge of the Sahara Desert. The gold plant, in 2003, had a noinal capacity of 75,000 tonnes per annum and was built by South African engineers, MDM.
JSD's role is currently to provide project management services to ENOR, predominantly in the mining area, with a view to developing and expanding the project, by adding underground mines to the existing surface mines at Tirek and Amesmessa.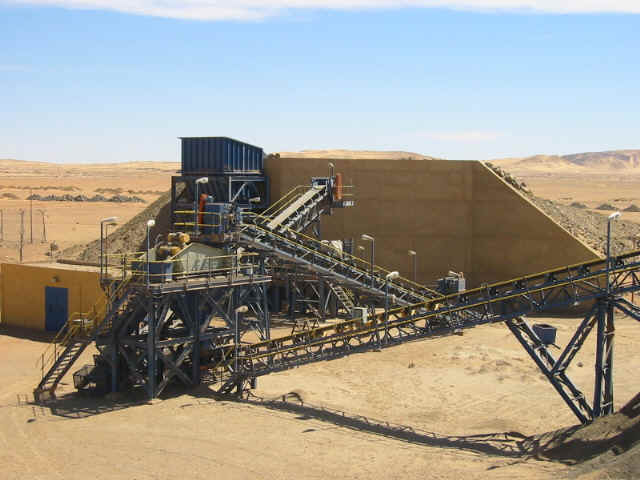 the Tirek gold plant ...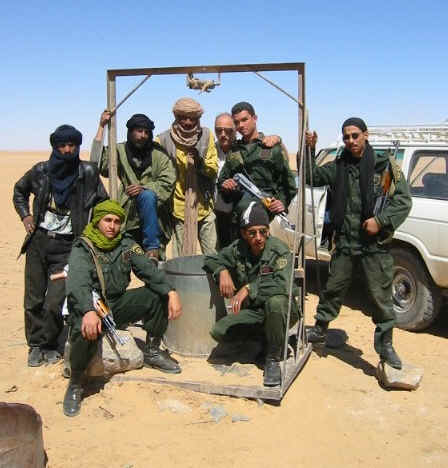 militiary escort across the desert...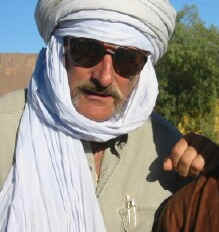 the local headgear is referred to as a "shesh"...
This assignment is ongoing at the time of writing.