Country Experience: Cambodia
Cambodia is best known either for the wats of Angkor, or the Killing Fields.
In Cambodia, the wats around the more famous Angkor, are every bit as good as the various tourist blurbs suggest, and the famous "pub street" in Siem Reap a must as well.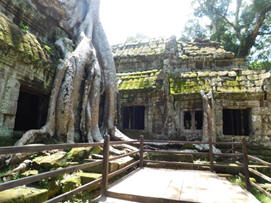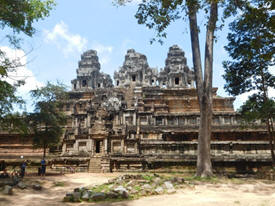 Ancient wats in the Angkor region of Siem Reap
The Killing Fields outside Phnom Penh, on the other hand, were both sombre and sobering, as was the torture and interrogation centre nearer to the city. I witnessed the shocked tourists, heads bowed and weeping out loud[1], and saw the human bones and skulls protruding through the earth as grim reminders that this was the place of the world's worst atrocities of all time. The interrogation house was equally confronting, with vivid photos of what took place there before the inmates were taken to the killing fields. Of the thousands who died, not one bullet was fired.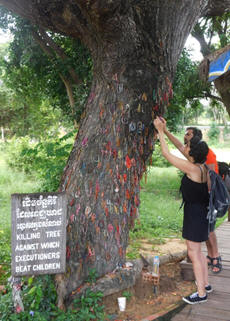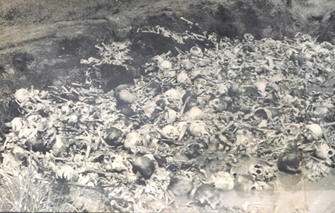 The infamous "killing tree" today and an older shot of the area before it was cleaned up