Country Experience: Egypt
After a long previous association with listed Australian entity, Gippsland Ltd, we were requested to provide mining engineering services to Lycopodium Ltd, who had in turn been commissioned to prepare a bankable feasibility study for an open pit tantalite project in the arid desert region of southern part of Egypt.
The deposit, named Abu Dabbab, consisted of a white apogranite host for the tantalite mineralisation standing out as a prominent mountain at the head of a dry wadi, inland from the Red Sea coastal town of Marsa Alam.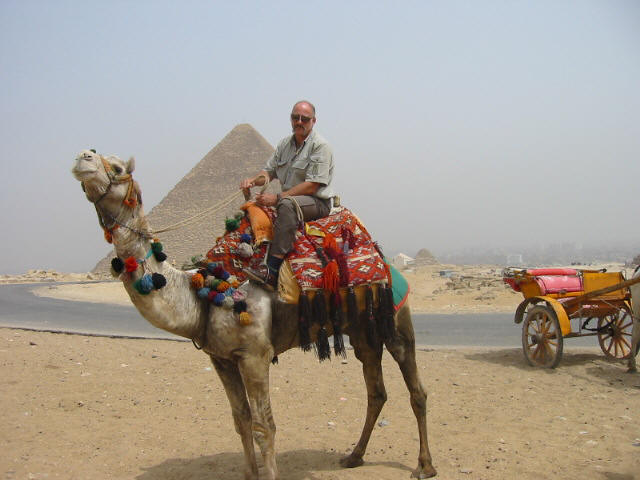 the usual tourist thing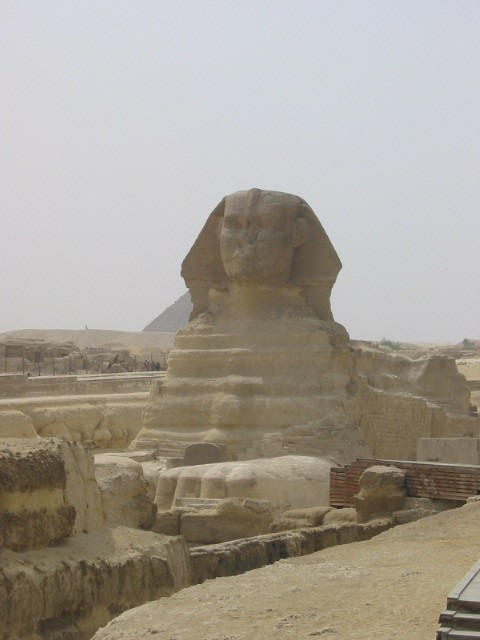 the Sphinx was smaller than expected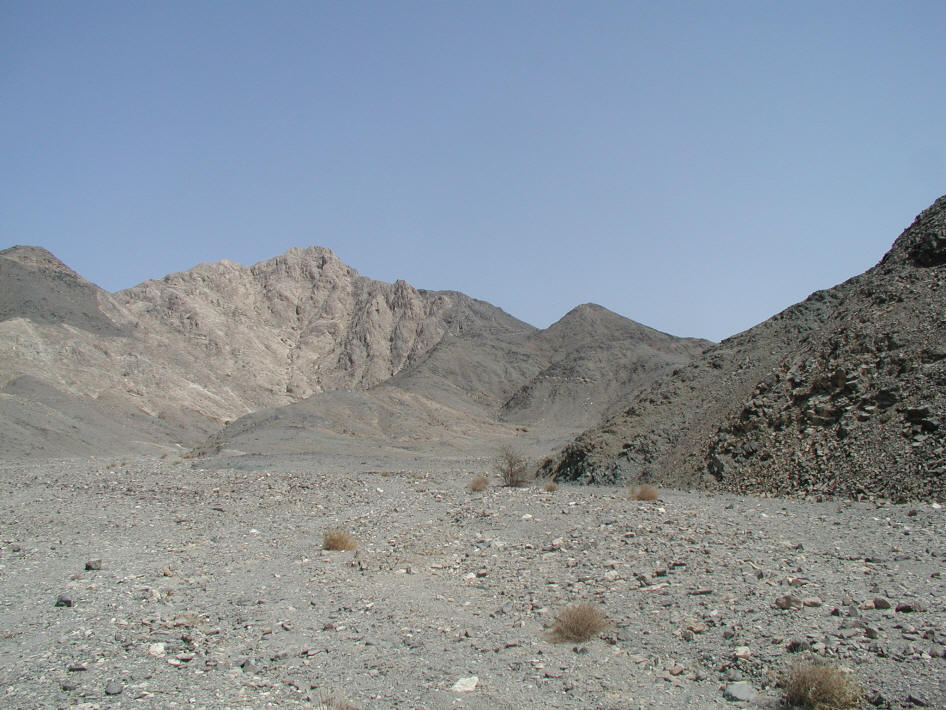 Abu Dabbab - rising on the skyline
The job involved the design of an open pit mine, determination of the optimum production rate, production scheduling, selection of mining equipment and cost estimation. The most challenging feature of this project was designing access to the top of the peak so as to establish the starter pit.