Country Experience: Nepal & Tibet
In 2001, John took part in a privately organised and funded expedition to the North Ridge of Mt Everest to tackle the "Mallory Route" on the Chinese side of the mountain. The journey began in Kathmandu and crossed into Tibet, where access to the peak was vioa the old Rongbuk monastery and the higher base camp on the Chinese side. The team employed three sherpas, but shared load carrying to all camps. Ultimately, two team members reached the summit.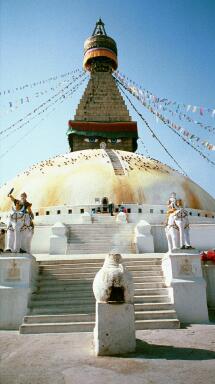 the Kathmandu monkey temple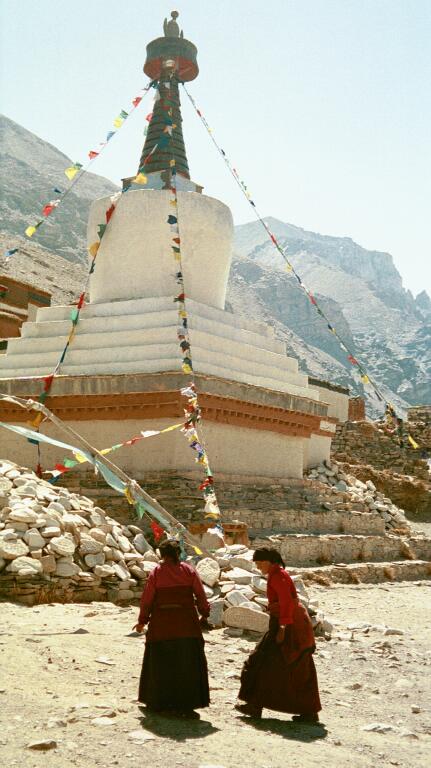 Rongbuk monastery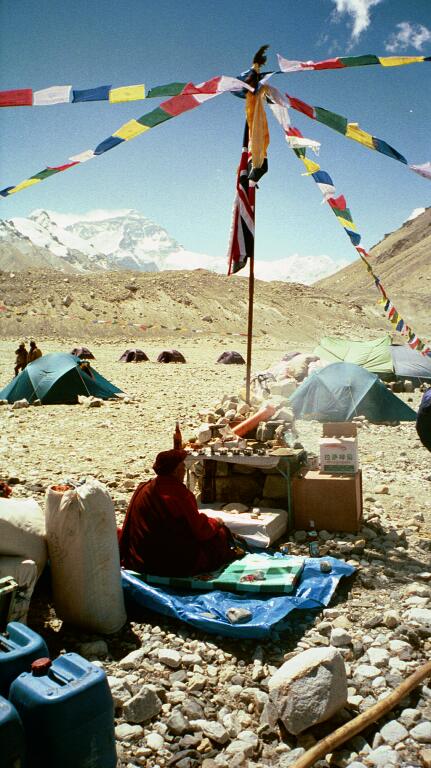 the sacred "puja" at base camp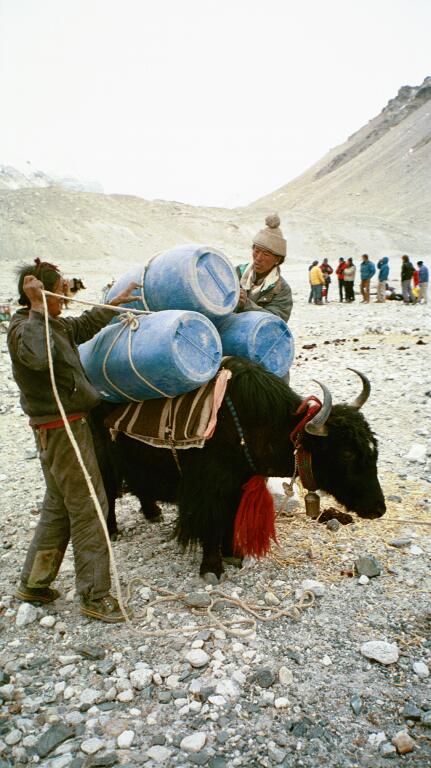 Loading the yaks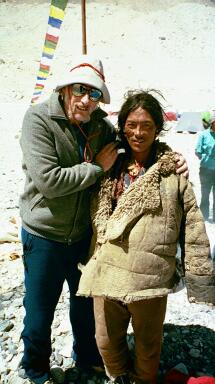 My porter "Geronimo" had an honest face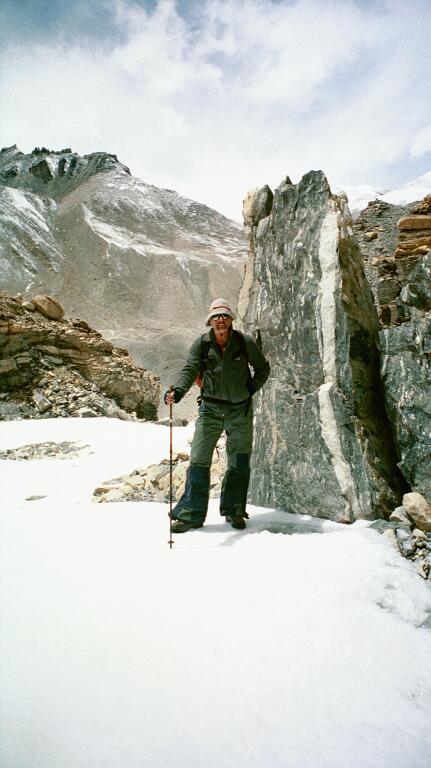 Acclimatisation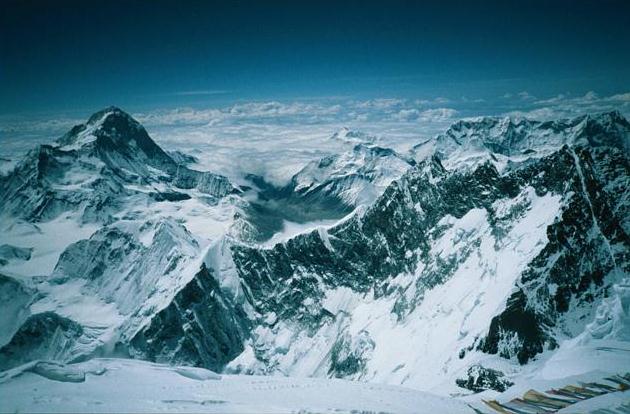 a magnificent summit photo taken by one of our summit team, Mark McDermott (his partner was Roland Hunter).