Country Experience: Pakistan
In 2004, some of the 2001 Everest team got back together and went to the Karakoram Himalayas to climb Broad Peak, on the world's fourteen 8,000+ metre peaks. This was a privately organised expedition with no sherpa support on the hill, but porters carrying to basde camp, located near K2 and just past the famous Concordia meeting of the great glaciers on the Baltoro. Access was from Rawalpindi to Skardu; then by jeep to Askole. After that it was about an 80km walk up the Baltoro glacier to base camp.
Once again, the team was successful, with two members reaching the summit.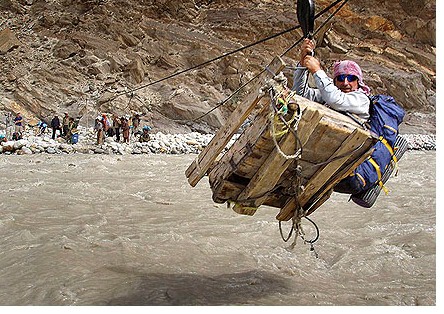 crossing the Dumordo river in snowmelt spate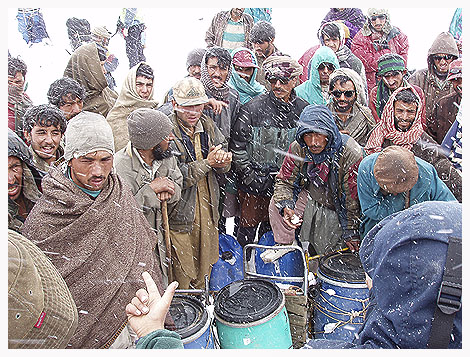 porters on strike one day from Concordia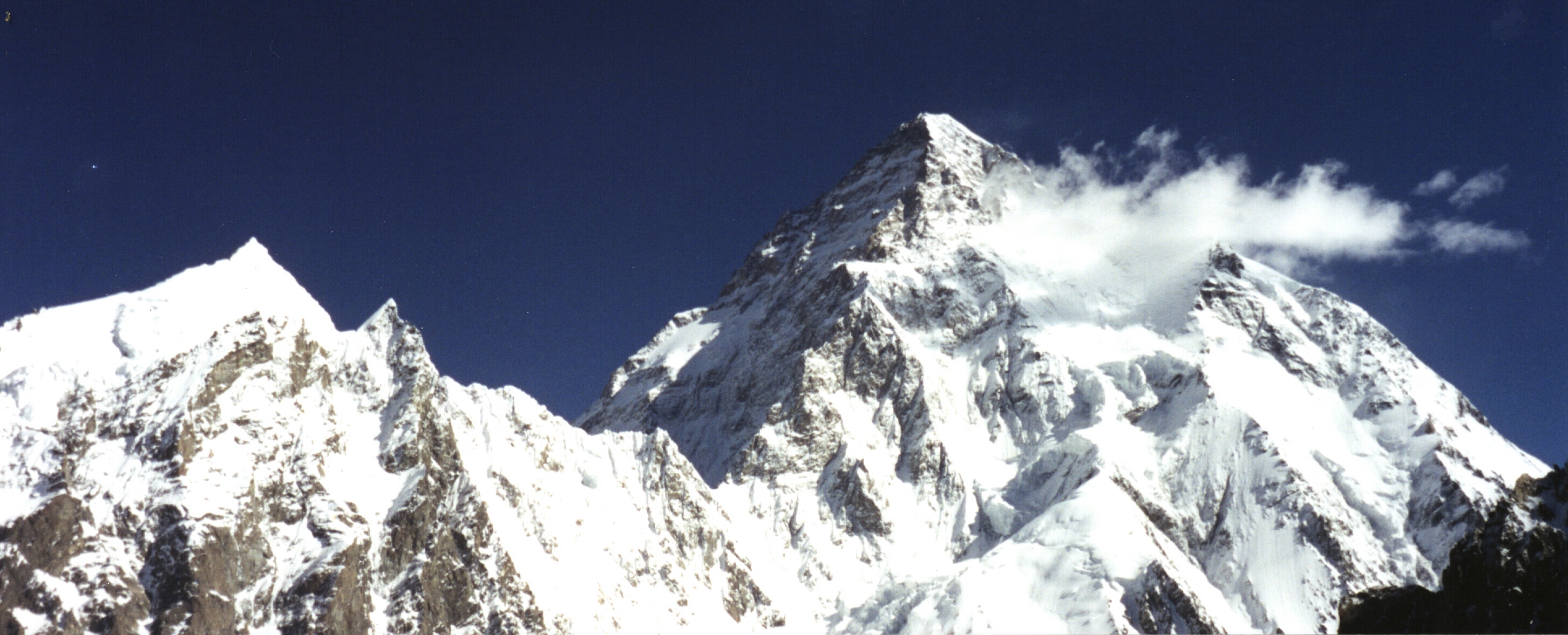 The intimidating sight of K2 from Concordia, not far from our base camp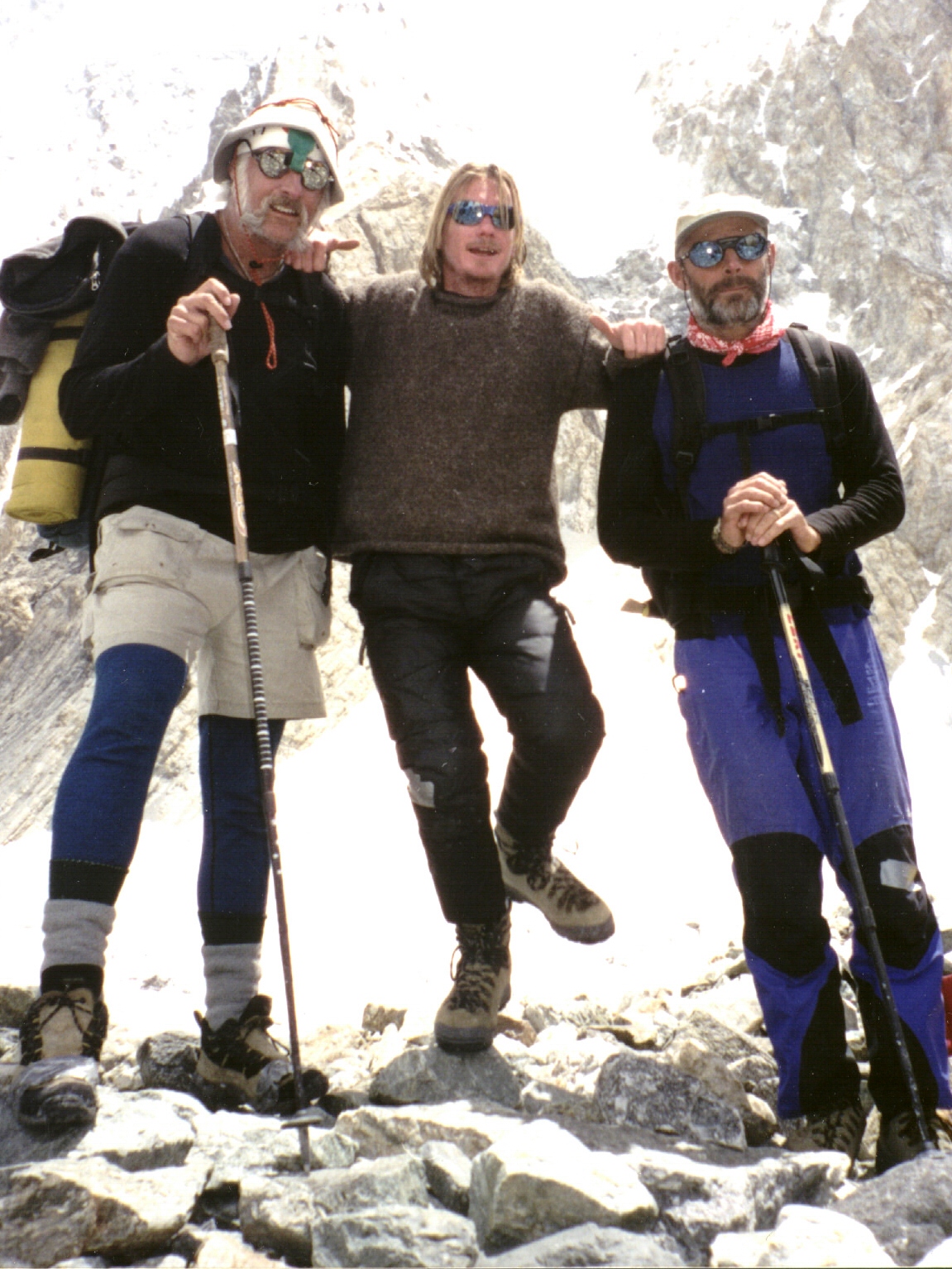 the Aussie contingent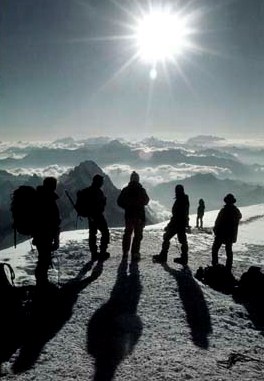 at camp 3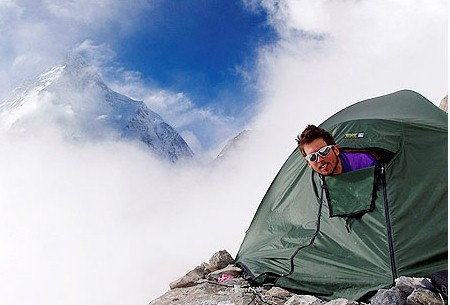 at camp 1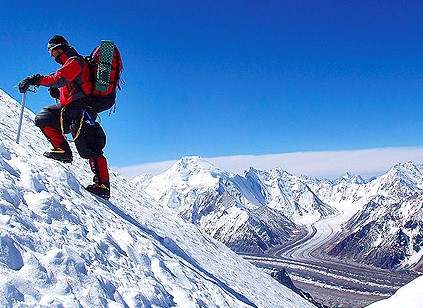 above camp 2