Country Experience: Antarctica
John went to Antarctica, South Georgia and the Falkland Islands in March 2015.
The trip consisted of a voyage in the Russian ship, Polar Explorer, to re-trace the ill-fated Ernest Shackleton Trans Antarctic Imperial expedition of 1915 - 16. The ship sailed from Puerto Williams in Southern Chile and toured the Weddell Sea before visiting Point Wild on Elephant Island in the Sth. Shetland Islands, then continuing to Sth. Georgia.
At Sth Georgia, the party visited King Haakon Bay on the wind lashed west coast and completed part of the "Shackleton Crossing" to Stromness Bay on the eastern side of the island, where the whaling station raised the alarm and completed the rescue of Shackleton's men still at Haakon Bay and Elephant Island.
The story of endurance of Shackleton and his men is the stuff of legend.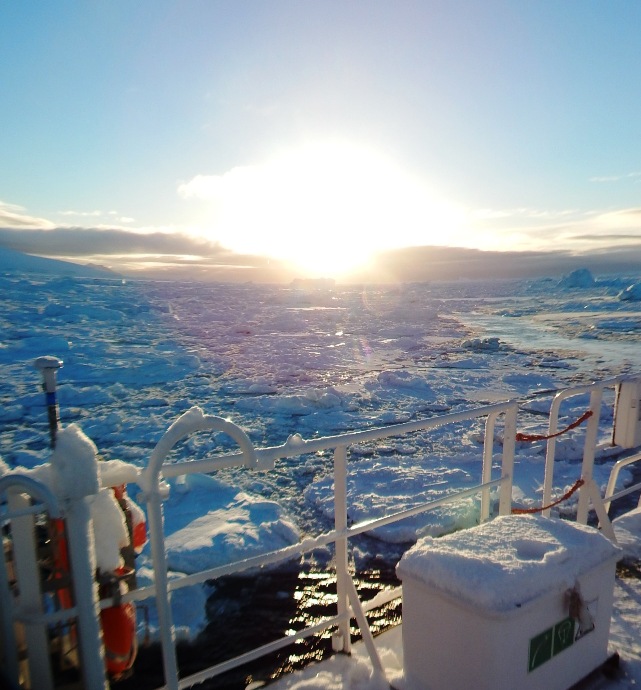 Pack ice in the Weddell Sea where Shackleton's ship was crushed.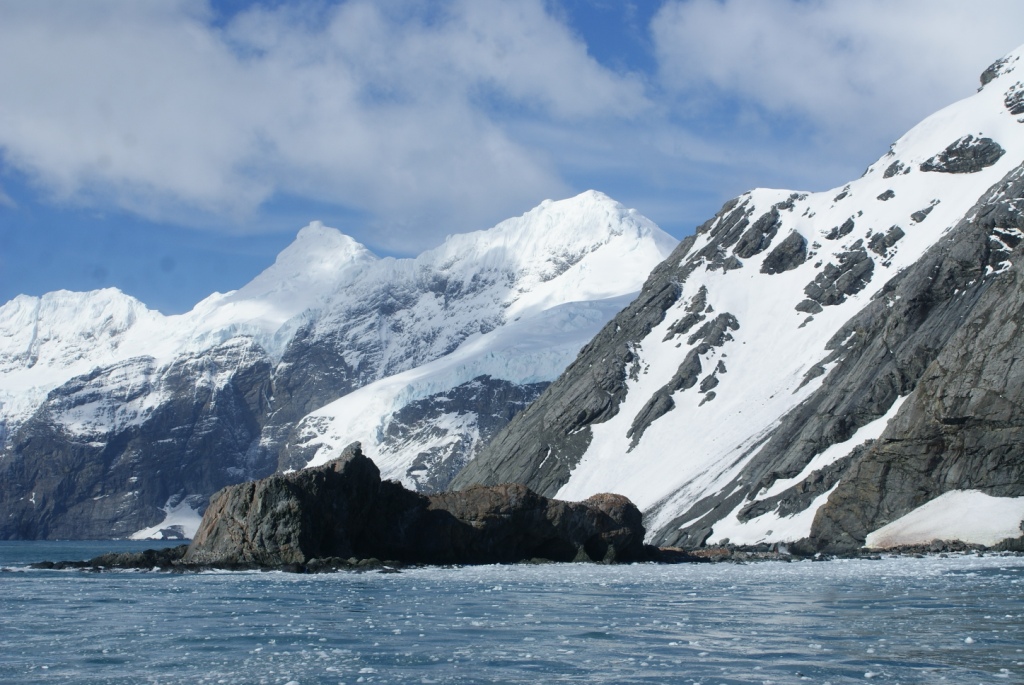 The tiny spit on Elephant Island were some of the crew waited several months for rescue.
Peggotty Bluff camp, King Haakon Bay, with King penguins and fur seals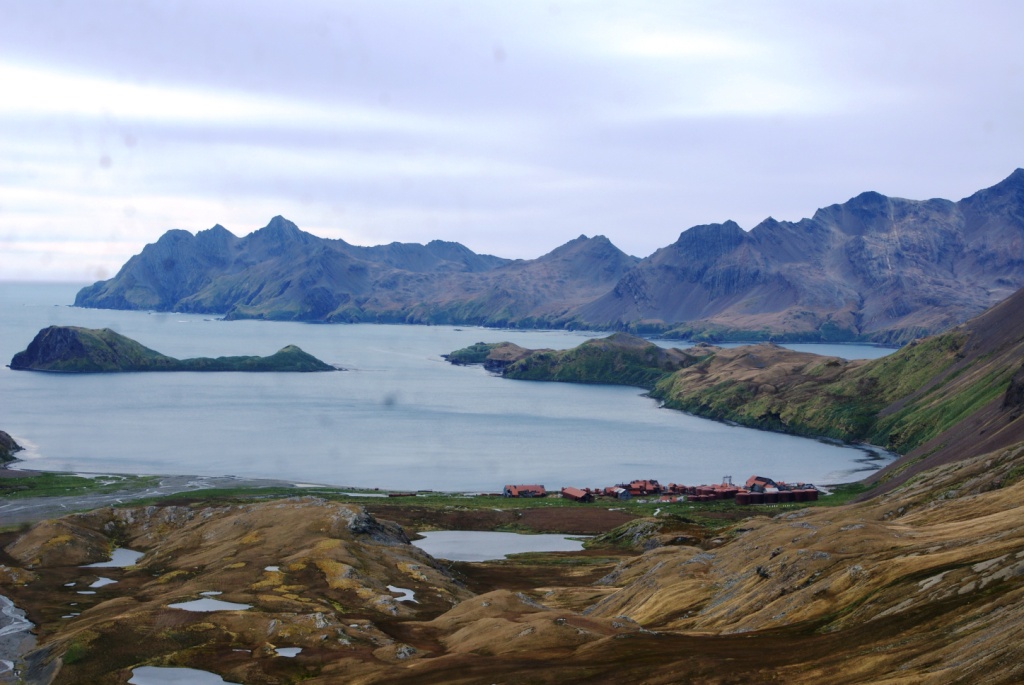 The view Shackleton, Crean & Worsley saw as they crossed the pass and saw their objective in the distance. Rescue at last!